the pack




the pack is a metaphor for wild, nomadic,
animal self-organization, a field of instincts and survival mechanisms that stimulates us to seek technical and sensual links between actors of different 'natures'.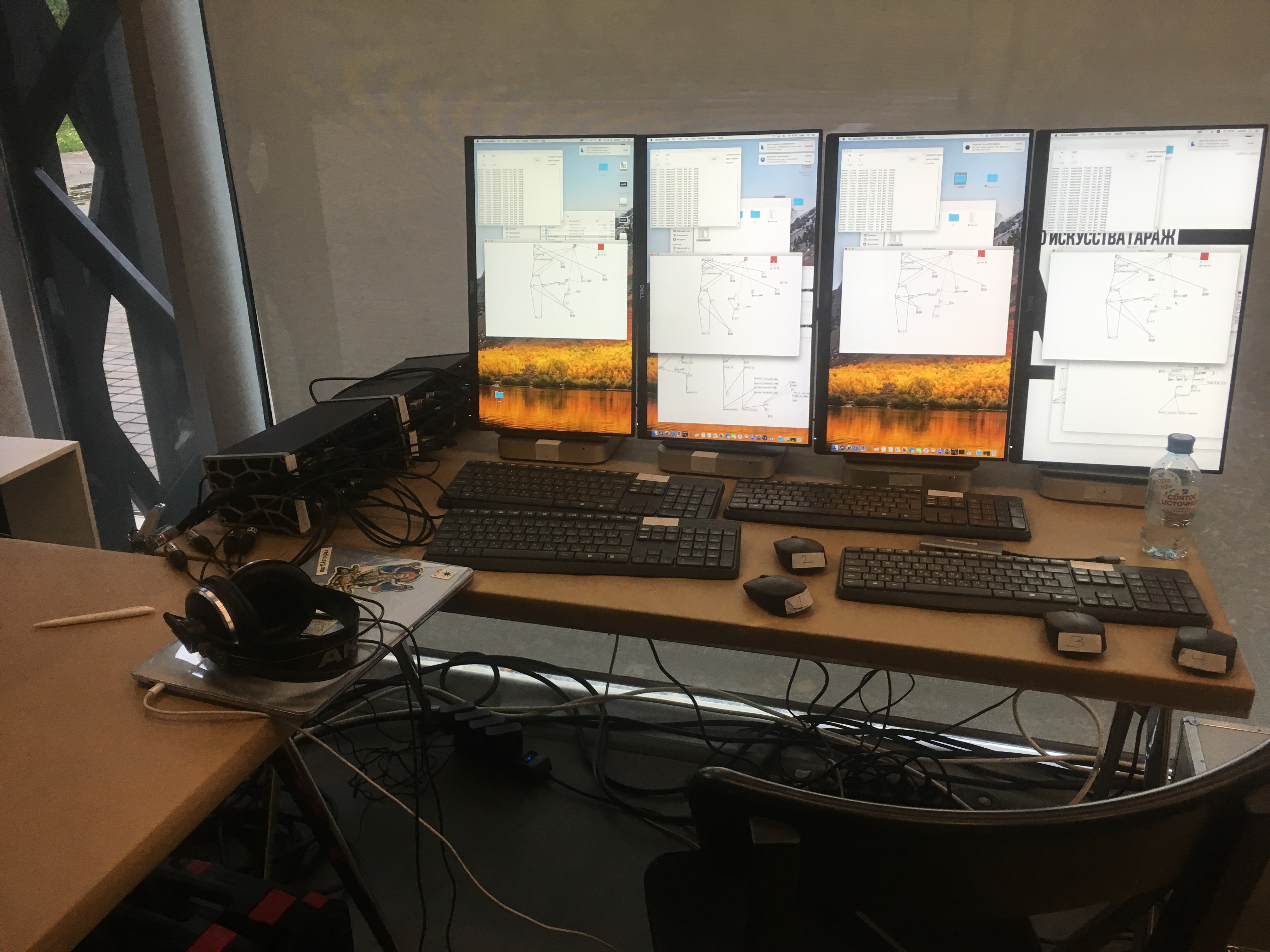 the project was conceived in 2018 as a continuation of our work with dance, vocalization, and algorithms. Through this work, we discovered the possibility of a specific behavior, a form of community practice that is conditionally human and nonhuman. In this performance, we want to create a situation of seeking coherence between different systems through the technologies of coordinated behavior of those systems.




we invited our colleagues — dance artists, dancers, and performers whose activities we follow and with whom we want to share the proposed research—to join the project: Valya Lutsenko, Nazar Rakhmanov, Masha Sheshukova, Sonya Kolukanova, Natalia Poplevskaya, Albina Vakhitova, Anton Vdovichenko, and Kamil Mustafaev. The participants will spend five days practicing collectively using the technologies we have proposed. The last two days will be open to the audience, with eight dancers and several digital modules (devices and algorithms) coexisting for three hours in the space of Garage Atrium.




we are interested in exploring the coordination of computational and behavioral processes of varying complexity as a sensory and semiotic territory, where a certain 'us' is being reassembled.


lovozero + anya kravchenko

performance artists:

valya lutsenko, nazar rakhmanov, masha sheshukova, sonya kolukanova, natalia poplevskaya, albina vakhitova, anton vdovichenko, kamil mustafaev

// the 2nd Garage Triennial of Russian Contemporary Art, 2020